Bra Fit Guide
Are you wearing the correct bra size?
Did you know that 4 out of 5 women are wearing the wrong bra size? For something we wear all day long, the right fit can make all the difference in how our clothes look, how we feel that day, and our ability to live our lives pain-free!
We know that while the way your bra fits should not affect your breast cancer risk, it's a very important part of your overall breast health.
That's why we've teamed up with the bra fit experts at Dillard's to bring you this exclusive Bra Fit Guide!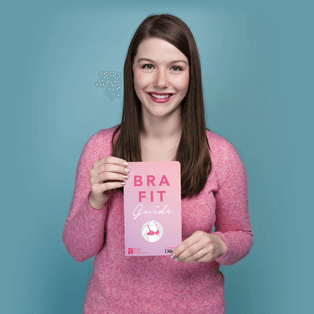 Your free guide will include answers to the most frequent fit questions like:
Why do I always have to adjust my bra?
How do I know if my current bra fits?
Is it normal that my bra leaves red marks on my shoulders?
What factors affect bra size?
How do I measure cup size and band size?
How can I tell if my bra is too small or big?
How can I tell what type of bra is right for me?
How do I get my straps to stop slipping off my shoulders?
How do I prevent my bra cups from gapping at the top?
Get answers to these questions and more in this free Bra Fit Guide.
---
Tell us where we can send your copy:
---