Our partner JCPenney recently teamed up with Grammy-winning country music artist Trisha Yearwood to host a very special luncheon honoring breast cancer survivors. Trisha's mom passed away from the disease in 2011 and she has released a song, "Prizefighter" in her mother's memory.  We had the special privilege of connecting JCPenney and Trisha with several survivors who received care through our partner hospital, Saint Thomas Health, in Nashville, TN.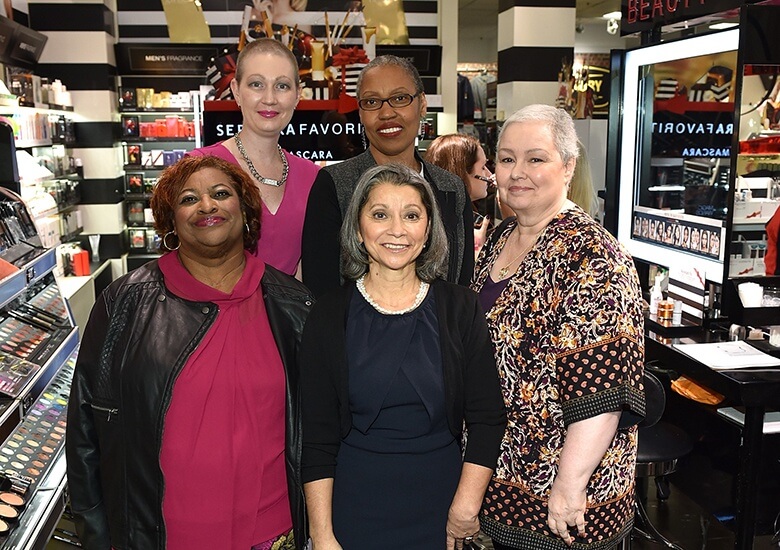 With Thanksgiving right around the corner, we're sharing tips inspired by Trisha on how to host a celebration that is as thoughtful as it is delicious:
Be accommodating. Trisha's team planned a special healthy menu, including meatless dishes like Sweet Pea sliders, Roasted Beet Salad, Brussels sprouts with Pistachios, and "Chickless Pot Pie". She even provided an ingredients' list in advance in case of any food allergies. Your family and friends with special dietary needs will appreciate when you make an effort to be considerate in your menu planning.
Make it pretty and personal. Trisha may be the celebrity, but she made each guest feel like a rockstar. Little extras like printed menus, fresh flowers and place cards for your guests go a long way in creating a table-scape that looks inviting and polished.
Be authentic. Trisha shared that what made the event so special was the intimate conversation and that her mother would have loved it, saying, "This was a really cool thing and we all need to encourage each other."*
Amidst the meal planning and decorating, never forget that your guests
are most thankful for you. Remember to show them you feel the same.
The luncheon at Trisha's home is a beautiful reminder that delicious food and a well-dressed table create the perfect ambience for hope. Guests
also received mini makeovers at JCPenney, a private concert, Trisha's cookware set, a Trisha's Table cookbook, and our very own HOPE
tote. However, it was the heart behind the event that made it such a success.
*Source: People Magazine. "Trisha Yearwood Honors Her Mother with Emotional Event at Her Home" Nov. 2015