Janelle's Journey
Forty-three years have passed since Janelle first encountered breast cancer. She was 34 years old, married, and the mother of three young sons. Facing breast cancer in 1980 was not easy for women, since there was little information available for women about their healthcare. There was no internet, and a woman had to rely completely on whatever her doctor told her. That is, if she was careful enough to go to the doctor for regular checkups, as Janelle was. Janelle discovered a lump in her breast as a result of training on self-exams from her health class in Junior High School. Years later, she remembered the technique and immediately went to the doctor when she realized the lump would not go away on its own. The result was an early diagnosis of breast cancer, which led to a mastectomy. Janelle attributes her survival to early detection.
While in the hospital dealing with the experience of her own breast cancer dilemma, she became acutely aware of the lack of information made available to patients. Why should any woman ever have to make such a life-changing decision without knowing her options? The seed of caring for others was grafted into her heart at this crucial moment in her life.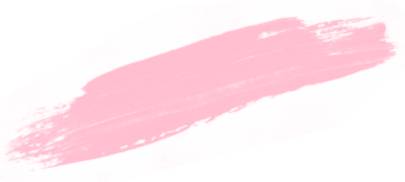 Life Beyond Breast Cancer Continues
When Janelle was dismissed from the hospital, she picked up the broken pieces of her life and immediately entered into the life-flow of caring for her family. One day she was standing at the kitchen sink cleaning dinner dishes when she looked out the window. A lone tree stood whipping in the wind and had tossed off all of the fall leaves except one bright, red leaf—stuffed with color and brilliance. She said aloud, "I want to be like that leaf, brilliant until the end." With a smile as though she and the tree had just agreed, she moved past the bewilderment of wondering why she had faced such a terrible disease and started to make plans for her future. Little did she know that that tree branch with the lovely leaf would be a symbol in the future that would become a part of NBCF's logo, depicting life, growth and a hope for the future.
NBCF Was Given Life
During the next 11 years, Janelle entered into training in writing and speaking to equip herself with knowledge and the ability to deliver a message of hope to women. Her desire to help others increased. In 1991, she founded National Breast Cancer Foundation, with the help of her husband and family. It became a family mission to band together to help the foundation succeed. NBCF did not start as many non-profits do, with fame and fortune. It was created out of a God-given love for humanity and a calling on her life to help the needy.
Dreams Fulfilled
Janelle and her husband, Neal, realized the fulfillment of their dreams as NBCF has become one of the world's most recognized and respected breast cancer charities, reaching millions of women with life-saving information and assistance. She will be the first to tell you that nothing successful is ever accomplished alone. She has a strong team of employees, consultants, sponsors and donors, and network of medical facilities that work together to deliver help to needy women.
Janelle's Leadership
Janelle's gentle heart and strong entrepreneurial skill set places our organization on the cutting edge of our industry as together the team at NBCF works to carry out our mission: Helping Women Now.
On behalf of NBCF, Janelle Hail maintains an active leadership presence among science, medical, and caregiving organizations, both in the United States and worldwide. Listed below are board memberships and awards.
Board Memberships
Chairman of the Board, National Breast Cancer Foundation, 1991-present
Member, Board of Visitors, U.T.-MD Anderson Cancer Center, 2011 – present
Founding Board Member, WIN Consortium (Worldwide Innovative Network), a non-profit organization of global leaders in personalized cancer care.
Providing Mammograms for Women in Need
Through our National Mammography Program, we provide mammograms for women who are uninsured or cannot afford them.
Learn More