High School Ambassador Program
The National Breast Cancer Foundation High School Ambassador is a volunteer position for interested Junior and Senior students. This High School Ambassador will act as an NBCF representative at all designated High School Ambassador Events, and be responsible for increasing awareness of NBCF's mission and programs, as well as providing students with information about fundraising opportunities. The High School Ambassador must be a self-starter with a great desire to help others. He or she must be energetic, outgoing, and creative with outstanding communication skills.
The NBCF High School Ambassador program is exclusive to Plano ISD and Frisco ISD students.
High School Internship Program
NBCF is partnering with Frisco ISD to bring the students of Frisco our High School Internship Program.
Each intern will spend one month at NBCF immersing themselves in the non-profit culture and learning how the various departments work together to support the mission of the foundation. The first two weeks will be spent in Programs, Development, and Marketing to learn about the day-to-day operations of NBCF. There will also be a session each week that the intern is with us to learn about resume preparation, interview skills, public speaking, and other important professional topics relevant to working in any environment. The last three weeks of the internship will be spent working on a group project that will be presented to senior staff.
Meet Our Past Interns
Our inaugural internship program began in the Summer of 2016 with four bright young interns. Since then, we've had the pleasure of working with over 15 interns. We are thankful for the relationships we've built with these students and appreciate their ongoing contributions to our cause. See below to learn more about our interns.
SUMMER 2020
"
NBCF's summer internship was a life-changing experience. We got to learn so much about a nonprofit organization, such as the different sectors and how they work together. I was able to learn how a business can survive during a pandemic, and how remote working truly changes the way that businesses can provide. I will cherish the relationships created with my fellow interns and mentors. I feel so lucky to have been a part of such a special group of people.
"
SUMMER 2020
"
The NBCF internship was a remarkable professional and personal development experience. From gaining exposure to all facets of business to building connections with like-minded individuals, I absorbed skills and lessons I plan to carry forward throughout my life. I feel honored to have been part of a team, mission, and organization whose focus on making people feel valued was evident during my experience.
"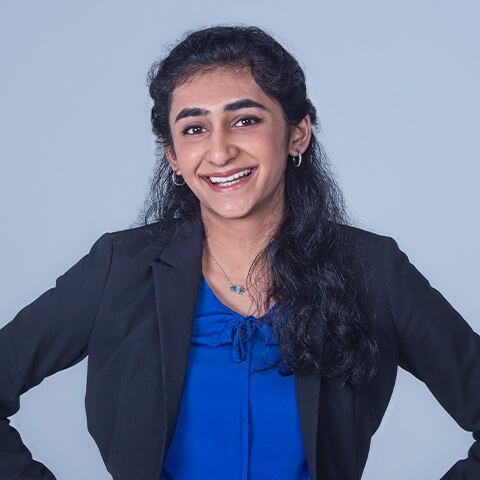 SUMMER 2020
"
The NBCF Summer Internship was a wonderful experience that really showed us interns the behind the scenes of how a non-profit works. The staff was extremely welcoming and enthusiastic, always providing support and answering any questions we had. Throughout the six weeks, we were able to develop important professional skills and create meaningful relationships with the staff and fellow interns.
"
SUMMER 2020
"
The NBCF High School Internship was a once-in-a-lifetime experience that enabled me to grow both professionally and personally towards a career in management. Not only was I able to work with an extremely passionate staff in all fields of business, but I also met some of my closest friends that taught me the value of teamwork. Because of NBCF's mission and the value of this internship, I truly felt like I belonged to something great.
"
SUMMER 2020
"
The NBCF summer internship program gave me the opportunity to learn business professional skills and learn how a nonprofit functions. I was able to study under very thoughtful mentors who guided me through the various projects. Also, I made lasting relationships with my fellow interns and the NBCF staff.
"
SUMMER 2020
"
Aside from being an eye-opening, real-world experience or a warm, inviting community, NBCF was a huge learning opportunity. I learned so much from my intern teams, my mentor, and NBCF employees that I had to fill pages of notes writing it all down. I met lifelong friends and great teachers, all of whom I still talk to today. At NBCF, I learned how important it is to be surrounded by good people.
"
---
Cierra Black
SUMMER 2016
Kulsoom Jawaid
SUMMER 2016
Rohith Perumalla
SUMMER 2016
Michelle Tong
SUMMER 2016
Audrey Loi
SUMMER 2017
Gautham Metta
SUMMER 2017
Sydney Waitley
SUMMER 2017
Rohan Jeni Varghese
SUMMER 2017
Madi Ketten
SUMMER 2017
Nikhil Kumar
SUMMER 2017
Sarah Varghese
SUMMER 2018
Tarun Sontam
SUMMER 2018
Noor Anjum
SUMMER 2018
Jaanhavi Honnavalli
SUMMER 2018
Jyothika Annareddy
SUMMER 2018
David Moon
SUMMER 2018
Sumaiya Hassan
SUMMER 2019
Kay Chi Pua
SUMMER 2019
Jonathan Kim
SUMMER 2019
Audrey Burch
SUMMER 2019
Arnav Rai
SUMMER 2019
Anushka Gupta
SUMMER 2019