High School Internship Program
NBCF is partnering with Frisco ISD to bring the students of Frisco our High School Internship Program.
Each intern will spend one month at NBCF immersing themselves in the non-profit culture and learning how the various departments work together to support the mission of the foundation. The first two weeks will be spent in Programs, Development, and Marketing to learn about the day-to-day operations of NBCF. There will also be a session each week that the intern is with us to learn about resume preparation, interview skills, public speaking, and other important professional topics relevant to working in any environment. The last three weeks of the internship will be spent working on a group project that will be presented to senior staff.
High School Ambassador Program
The National Breast Cancer Foundation High School Ambassador is a volunteer position for interested Junior and Senior students. This High School Ambassador will act as an NBCF representative at all designated High School Ambassador Events, and be responsible for increasing awareness of NBCF's mission and programs, as well as providing students with information about fundraising opportunities. The High School Ambassador must be a self-starter with a great desire to help others. He or she must be energetic, outgoing, and creative with outstanding communication skills.
The NBCF High School Ambassador program is exclusive to Plano ISD and Frisco ISD students.
Meet Our Past Interns
Our inaugural internship program began in the Summer of 2016 with four bright young interns. Since then, we've had the pleasure of working with over 40 interns. We are thankful for the relationships we've built with these students and appreciate their ongoing contributions to our cause. See below to learn more about our interns.
SUMMER 2022
"
This internship was easily one of the most fulfilling experiences that I have ever been a part of. When the word internship comes to mind, many individuals regard it as busy work or stapling and bringing your workers coffee. However, NBCF welcomed us into their community with open arms and so much love. I cannot wait to return to volunteer and meet the staff. This internship really left a MARK in my heart.
"
SUMMER 2022
"
The NBCF summer internship was such a great opportunity that I will cherish throughout my lifetime. I enjoyed every part of it, from learning about the different programs to being able to have creative freedom when working on our final project. Most importantly, I will not forget about the warm and welcoming mentors that have guided us through every step of our internship. I am so grateful to them for giving me the chance to work in a business setting and be a part of an organization that is impacting lives all across America.
"
SUMMER 2022
"
The NBCF internship was truly a career-changing experience. There is always so much going on behind the scenes to make a non-profit as successful as NBCF, and I loved every minute of getting to see it all unfold. I created once-in-a-lifetime bonds with the other interns, and we were welcomed and supported along the journey by the staff. Every step taken at NBCF is a step taken towards the mission, and I am so proud to have been a part of that!
"
SUMMER 2022
"
The NBCF summer internship was truly a remarkable experience. The staff was so welcoming, and I felt supported throughout my time here. Not only was I able to get real-world experience, but I also developed close friendships with my team. This was an environment where we were able to enhance our skills professionally and personally. I am beyond honored to have been part of this wonderful team and organization.
"
SUMMER 2022
"
I am so grateful for the time I spent at NBCF this summer because I have established a greater understanding of how a successful nonprofit operates and how each department comes together as a cohesive unit. Each day, I looked forward to learning about something new, all the way from development and marketing to resume building and networking. The staff was incredibly kind and receptive, which made this internship so much more fulfilling and exciting.
"
SUMMER 2022
"
The NBCF internship was an experience like none other. I loved learning from each of the departments and how they seamlessly work together to fulfill the mission of NBCF. Not only was I able to learn directly from the staff, but also make meaningful relationships with the intern team at the same time. I realized my strengths and was able to develop them towards a final goal. The guidance of my mentor was an exhilarating experience, especially the one-on-one attention I received! At NBCF, I learned a purpose greater than myself.
"
---
Cierra Black
SUMMER 2016
Kulsoom Jawaid
SUMMER 2016
Rohith Perumalla
SUMMER 2016
Michelle Tong
SUMMER 2016
Audrey Loi
SUMMER 2017
Gautham Metta
SUMMER 2017
Sydney Waitley
SUMMER 2017
Rohan Jeni Varghese
SUMMER 2017
Madi Ketten
SUMMER 2017
Nikhil Kumar
SUMMER 2017
Sarah Varghese
SUMMER 2018
Tarun Sontam
SUMMER 2018
Noor Anjum
SUMMER 2018
Jaanhavi Honnavalli
SUMMER 2018
Jyothika Annareddy
SUMMER 2018
David Moon
SUMMER 2018
Sumaiya Hassan
SUMMER 2019
Kay Chi Pua
SUMMER 2019
Jonathan Kim
SUMMER 2019
Audrey Burch
SUMMER 2019
Arnav Rai
SUMMER 2019
Anushka Gupta
SUMMER 2019
Rhea Joshi
SUMMER 2020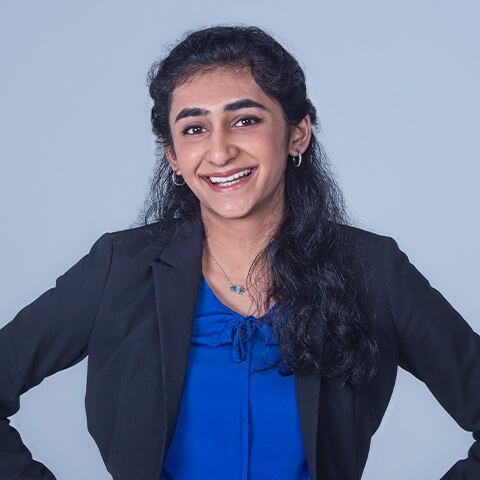 Samanvi Velagapudi
SUMMER 2020
Sruthi Naraharisetti
SUMMER 2020
Emma Roco
SUMMER 2020
Campbell Sena
SUMMER 2020
Avi Mehta
SUMMER 2020
Abinaya Kannapiran
SUMMER 2021
Anvitha Makineni
SUMMER 2021
Isabella Tao
SUMMER 2021
Piyush Rath
SUMMER 2021
Poojitha Johnalagadda
SUMMER 2021
Sridivya Veeramachaneni
SUMMER 2021
Tushar Jain
SUMMER 2021