For the 31 days of Breast Cancer Awareness Month (BCAM), pink ribbons appear as the impact of breast cancer is brought to the forefront of national conversation.
But we know that to help those facing breast cancer, awareness alone isn't enough. This October, get involved. Get screened. Make a donation. Take action. Make this BCAM about more than awareness.
A breast cancer diagnosis is overwhelming. That's why we started the NBCF Patient Navigation Program—so that no one faces breast cancer alone.
Throughout my treatment, my navigator, Jennifer, kept my mind and spirit fed. Without her encouragement, I wouldn't feel so optimistic about my future. I hope all cancer warriors get the high-quality support of a patient navigator.
Share the story of how you or a loved one have been affected by breast cancer.
Encourage someone impacted by breast cancer. Leave a hope-filled message on the Wall of Support.
The early detection of breast cancer is often key to successful outcomes. But do you know what to look for or when to see your doctor? Get answers to your top questions with NBCF's free resource, Most Asked Questions: Breast Cancer Signs & Symptoms.
Tell us where we can send your free guide.
Use your voice, passion, and dollars to help reach every woman and make sure she has access to the screening, support, and care she deserves.
Your dollars go to provide real support to real women who need it right now.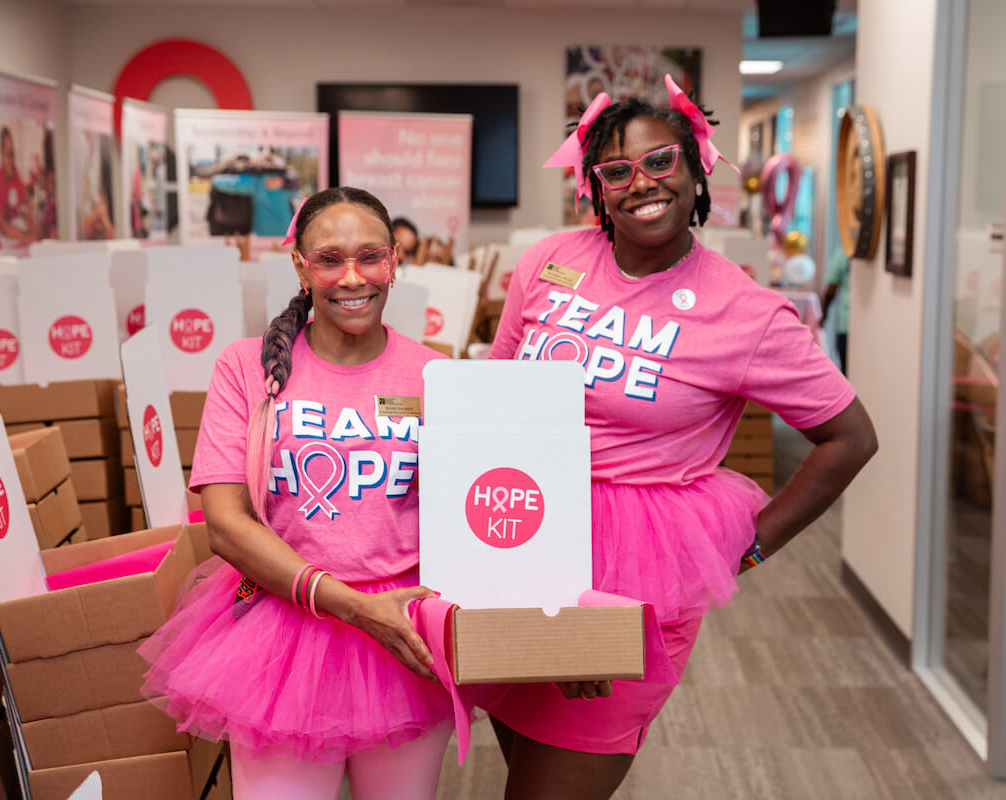 Follow our Community Sharing Calendar and spread the #MoreThanBCAM word.
Take the Mammo Pledge and commit to prioritizing your breast health year-round.
your gift will
help women now
Not everyone has access to the best care or resources while facing breast cancer. With 1 in 8 women diagnosed with breast cancer in her lifetime, there has to be a better way. As a top-rated charity, your donation to NBCF goes directly to women in need, providing them with support, resources, and hope.
More than more than More than more than
More than more than More than more than
More than
more

than More than

more

than
More than more
than

More than more

than