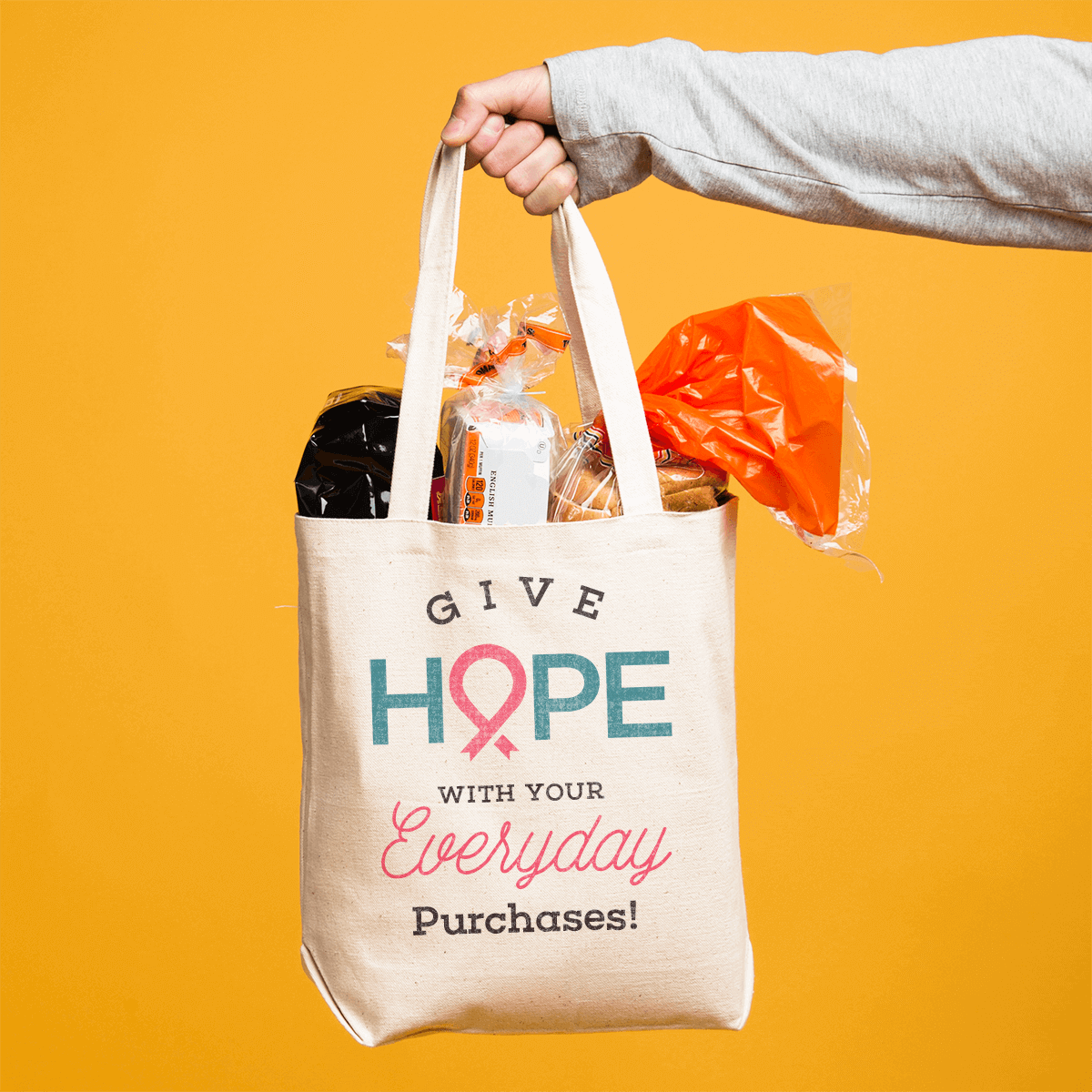 Does this routine sound familiar to you? Wake up. Get kids up. Get kids dressed, fed, and off to school. Get yourself to work. Tackle a day full of meetings. Respond to a never-ending stream of emails. Pick up kids from school. Make dinner. Spend time with family. Get kids in bed. Try to find sanity. Repeat.
In a world full of commitments, projects, and overwhelmed calendars, it can feel impossible to find balance. Yes, checking off your to-do list is a high priority, but it can leave you feeling haggard by the end of the day. Forget adding anything extra into your busy life, especially giving to charity or fundraising for a cause! "I don't have time for that" is the biggest reason most of us say we can't take on any more responsibilities…but what if we could squeeze giving back into our everyday lives? Thanks to the generosity of some of our favorite stores like Kroger, Tom Thumb, Amazon, and eBay, giving back can now be woven into our weekly duties.
1. Tom Thumb Good Neighbor Program
Tom Thumb's Good Neighbor Program rewards shoppers with the opportunity to donate to their favorite participating charity with every purchase. For every $100 you purchase in groceries, using your Tom Thumb rewards card, your chosen charity will receive $1! To enroll in Tom Thumb's program, fill out the Good Neighbor portion of your rewards card with NBCF's non-profit code (687).
2. Kroger Community Rewards
Likewise, you can go to Kroger's website and link your reward card with NBCF's code (16179). For every $100 you purchase in groceries, your chose charity will receive $1. Kroger customers located outside Texas may need to call Customer Service at 866-221-4141 for assistance. Now feeding your family has an even greater purpose!
3. Amazon Smile
Amazon has reinvented online shopping, and now items can be purchased with just one click! Giving to NBCF can be just as simple with Amazon Smile. When shopping with Amazon Smile, 0.5% of each item purchased will go towards the charitable organization of your choice. To enroll, simply go to smile.amazon.com and search for 'National Breast Cancer Foundation'. Voila! Your countless Amazon purchases are Helping Women Now!
4. eBay for Charity
eBay is another marketplace that allows its users to donate to a charity of their choice. Like traditional eBay, eBay giving works allows you to sell your item, but you can donate a percentage of the sale to the National Breast Cancer Foundation. Turn your spring cleaning into a donation by selling unwanted items. Your eBay sales can help provide early detection services to a woman in need!
As life grows increasingly busy, it is great to see new, innovative ways to give. Your busy life doesn't have to interfere with making a difference in someone else's. Even small acts of kindness can add up to a large impact. Together, we are Helping Women Now. Enroll today in one or more of these programs—it just might be the easiest thing on your to-do list.