Diana was recently diagnosed with breast cancer and found out that she would be undergoing chemotherapy and her hair would fall out. Not one to wait for her hair to fall out, Diana took control and held a Head-Shaving Party to shave her head and raise funds for the National Breast Cancer Foundation. And for each every $200 raised, one of Diana's friends or family would shave their heads in her honor.
At the end of the night, there were a lot of bald heads!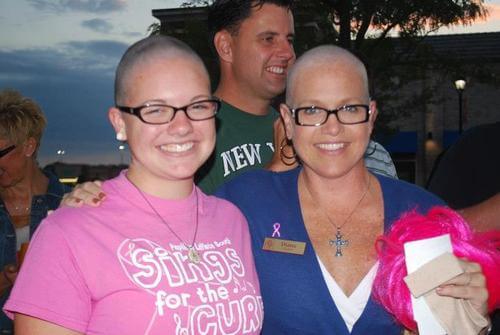 Want to help? Start your own fundraiser today!