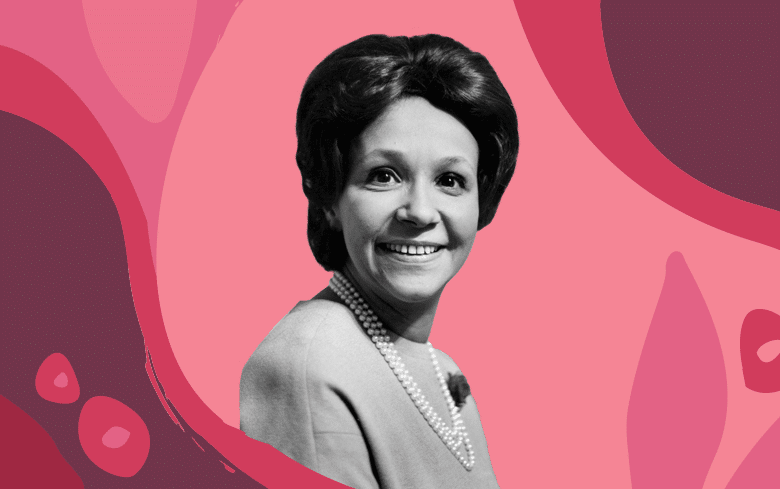 The "godmother of chemotherapy," Dr. Jane Cooke Wright (1919-2013) has an incredible legacy of "firsts."
Dr. Wright was the first of two daughters in a barrier-breaking family to pursue medicine during an era where women and African Americans faced pervasive discrimination.
She was the first Black woman to be named associate dean of a nationally recognized medical institution—New York Medical College—in 1967. Dr. Wright was the highest-ranking Black woman at a U.S. medical school at the time.
Additionally, Dr. Wright was the first woman president of the New York Cancer Society, and a founding member of the American Society of Clinical Oncology, which aimed to educate doctors and provide research grants. She was the only woman and the only African American on the board.
In honor of Black History Month, this legacy—and the incredible work behind it—is worth recognizing and celebrating, because Dr. Wright was never a household name due to her gender and skin color.
The "Wright" Stuff
Hailed for her pioneering work in chemotherapy—shifting it from an experimental, last-resort treatment to a more effective option—Dr. Wright spearheaded research on the drug methotrexate to treat breast and skin cancers, paving the way for millions of cancer survivors. Today, methotrexate remains one of the main chemotherapy drugs for treating breast cancer as well as lung cancer, leukemia and many other types of cancer.
Conducting clinical trials that demonstrated the power of chemotherapy in targeting cancer, Dr. Wright redefined chemotherapy from a single drug to combination therapy with multiple medications given in a precise order. Further, Dr. Wright and her father shifted cancer research and treatment development by proving that tumor cells could be studied in a laboratory, outside of the human body.
Born into slavery, Dr. Wright's grandfather later graduated as valedictorian of his medical class, launching the family's legacy in medicine. Her father was one of the first Black graduates of Harvard Medical School and one of New York's first African-American surgeons; he later founded the Harlem Hospital Cancer Research Foundation. Dr. Jane Wright joined her father at Harlem Hospital, where they focused on clinical research for cancer treatment, and became the head of the foundation following her father's death a few years later.
Dr. Wright referred to chemotherapy as the "Cinderella of cancer research," thanks to its ability to treat multiple types of cancer, hence her well-deserved "godmother" moniker. In addition, she is credited with establishing precision medicine through her work in developing a nonsurgical procedure to deliver chemotherapy to target tumors in areas such as the kidneys and spleen that were previously not accessible.
In 1964, President Lyndon B. Johnson appointed Dr. Wright to the President's Commission on Heart Disease, Cancer, and Stroke. A national network of treatment centers for these critical diseases was established based on the Commission's work.
At the culmination of her 40-year career, Dr. Wright had changed the face of chemotherapy and medicine, published a wealth of articles that continue to serve as the basis for modern cancer treatment, and established a legacy of innovation worthy of continued recognition.
Dr. Jane C. Wright is among many groundbreakers and history-makers worthy of celebration throughout Black History Month and beyond, including Dr. Freeman, Shauntele Harvey, and Brandon Carr.