Individuals
Make a Donation
$150 provides a mammogram for a woman in need.
Give Today
Start a Fundraiser
Get involved with friends and family to start or join a fundraiser.
Get Started
Organizations
Partner with NBCF
Companies, big and small, can make a difference.
Learn More
Learning Center
Your top charitable partner questions answered.
Learn More
HELPING HEARTS
"
Volunteering at NBCF is something I look forward to every week. It is a special time for me because I know what I am doing helps makes a difference and is truly appreciated.
"
Lana Cordero
NBCF Volunteer
Volunteer With Us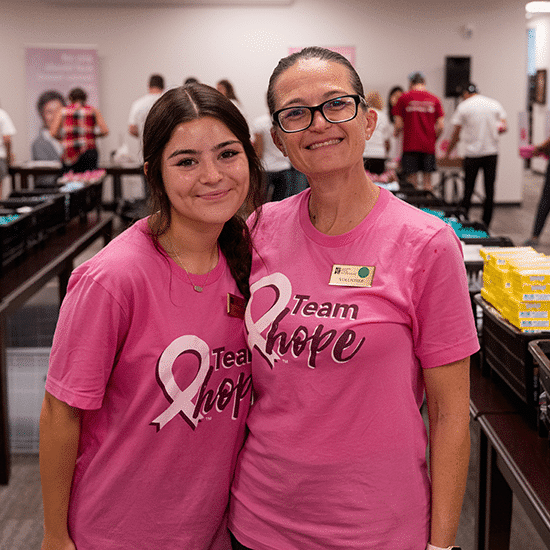 STAY INVOLVED
Never miss a chance to help