Though 1 in 8 women will be diagnosed with breast cancer in her lifetime, nothing about the experience feels normal. While every individual and every cancer are unique, we can all agree that breast cancer has a lasting impact on patients, survivors, and loved ones.
Shannon provides a candid glimpse into her journey with dense breast tissue and a triple negative breast cancer diagnosis. She faced breast cancer shortly after turning 40, with the support of her husband and community, while caring for her two young daughters. Shannon is the Head Drill Team Director at Highland Park High School in Dallas, TX. Only a couple months out of treatment, her memories are still fresh.
---
I thought I knew a little bit about breast cancer, so I didn't worry too much when I felt a small lump in the shower. I'd had a mammogram within the past two years, and I'd had benign issues prior to that. So I watched the lump for a few weeks—a few weeks longer than I should have. 
The doctor at my first visit told me that I had an 80% chance of the lump being absolutely nothing, but we'd just check it out to be sure. The radiologist at my follow-up mammogram was concerned. But later that week, the doctor who biopsied me said the areas of concern looked benign to her. Lab results proved otherwise, and a day or two later, I got the dreaded phone call.
I want to share the following information not to frighten anyone, but to empower you with the knowledge I wish I'd had:
1. Most people who are diagnosed with breast cancer do not have a strong family history of it. They also often do not carry any genetic disposition for it (BRCA1 and BRCA2 gene mutations). I didn't have either of these.
2. Dense breast tissue is very common, but it shouldn't be dismissed. My oncologist said that looking at the breast tissue of someone with dense breasts is like reading the mammogram through fog. If you've been told your breast tissue is dense, do more regular breast self-exams to know your body and strongly consider following up 3D mammograms with ultrasound, if you have the means.
3. There are many types of breast cancer. Hormone-positive breast cancers are usually the ones you hear about. I was diagnosed with triple negative breast cancer. This means that the growth of malignant (cancerous) cells was not promoted by estrogen, progesterone, or the protein HER-2. Doctors don't really know why you get this aggressive type of breast cancer yet, but if you are around my age or younger, please hear this—although triple negative is a rare type of breast cancer, this is more likely to affect younger people, African Americans, Hispanics, and those with a BRCA1 gene mutation.
4. Triple negative breast cancer is aggressive. Unfortunately, it often grows fast, even in the time between annual mammograms. While I may have had cancer cells in my body for some time, it is likely they would have only been detectable on a mammogram for a few months. Had I waited another month or two before beginning treatment, I could have been looking at significantly advanced disease. Don't watch or wait on lumps for months at a time. Insist on screenings. Time is more important than we realize.
By the way, I wasn't doing a self-exam in the shower when I found my lump. I rarely did self-exams. It was a very unexpected "coincidence" that occurred while soaping up my underarm. Some days, the lump felt like a little piece of gravel. Other days, it seemed more pliable like a soft pea. It didn't feel like I thought cancer would.
5. Treatment for breast cancer varies based on the type, stage, and growth rate. Some require lumpectomy only. Some require lumpectomy or mastectomy with radiation. Others get all that, plus lots of chemotherapy and sometimes immunotherapy. Triple negative breast cancer is different than most—patients aren't able to receive hormonal therapy, which can help prevent recurrence from happening. We treat our cancer with chemotherapy before and often after, as well, in order to reduce the chance of any errant cells surviving the treatment or taking up residence in other parts of our body. Bottom line: you could have two friends with breast cancer, but they might have vastly different treatments and prognoses. 
6. Breast cancer in men is rare, but not as rare as we'd like to think. Men need to monitor their bodies and breast tissue as well—maybe even more so without the benefit of recommended mammograms.
7. Nurses and doctors are exceptional, and they save lives on a daily basis. Cancer patients LOVE their doctors and nurses in a way I never understood before my own diagnosis. I'd do anything for mine.
I had my last reconstruction surgery on July 9th, so I finally feel as if I've "finished" my breast cancer treatment. While I will be monitored closely for years, and I will likely panic over every new twinge for the foreseeable future, I can't believe that I finally get to say that it is hopefully over.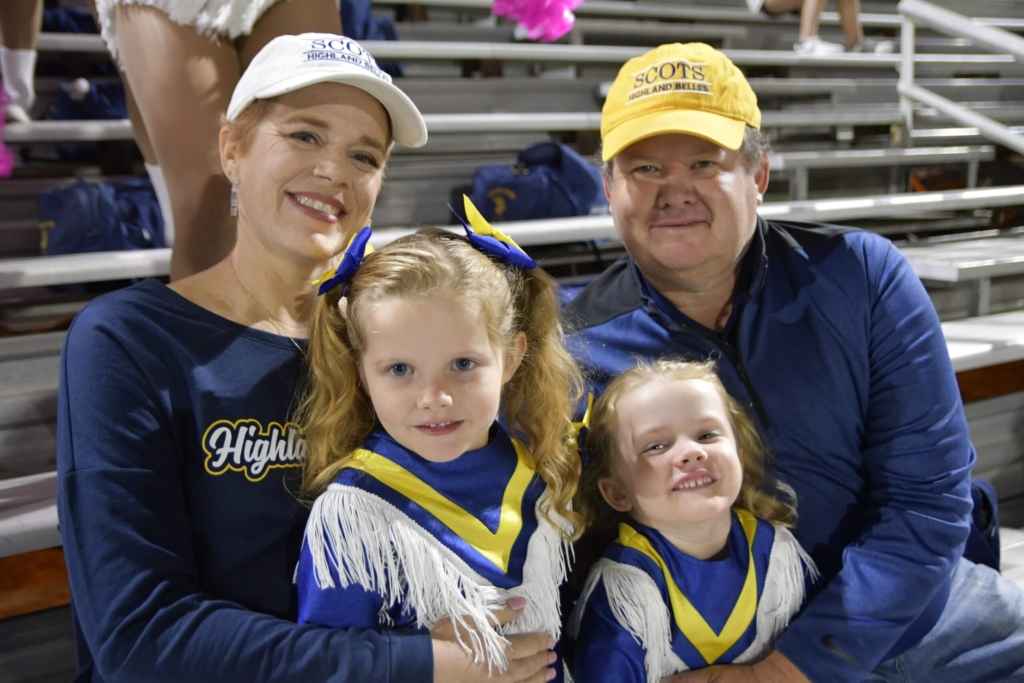 I recall sitting in my car one day asking God to give my journey purpose. If this was to be my story, let it radically change my life and let me somehow use it for good. I had several survivors (friends and friends-of-friends I'd never met) who led me through this experience like only someone who's "been there" can, and I'll never forget it.
I found that the trauma isn't in the treatment, although the treatment can be rough. The trauma, honestly, is the diagnosis. The word "cancer". It's coming face-to-face with the reality of your mortality.
If I flash back to Friday, February 15, 2019, the day of my diagnosis, these are the things I wish I'd known before the phone began to ring. And even further back, I wish I'd understood the value of regular self-exams for a woman of my age, breast density, and health history. Stop now and set the reminder alarm on your phone. Do your breast self-exams and then do your part by sharing the information with your friends.