Dense Breasts Q&A Guide
Do you know if you have dense breasts?
Throughout her journey with breast cancer, Joan Lunden, triple-negative breast cancer survivor & longtime Good Morning America anchor, learned by chance that she had dense breast tissue. No one had ever specifically told her this information or why it's important to know.
According to the National Cancer Institute, nearly 50% of all women age 40 and older have dense breasts. Like Joan, many women don't know whether they have dense breasts or what that means.
Knowing whether you have dense breasts is important because women with dense breasts have a higher risk of developing breast cancer, and often need supplemental screenings to a mammogram.
Our Dense Breasts Q&A Guide answers these commonly asked questions:
What are dense breasts?
How do women know if they have dense breasts?
How common are dense breasts?
What contributes to having dense breast tissue?
Do dense breasts feel different when performing a breast self-exam?
Does having dense breasts increase the likelihood of developing breast cancer?
Is additional screening needed if a patient has dense breasts?
When it comes to your health, you are your own biggest advocate. This free guide aims to educate you about dense breasts and how to be your own best advocate for your health.
---
Where can we send your free guide?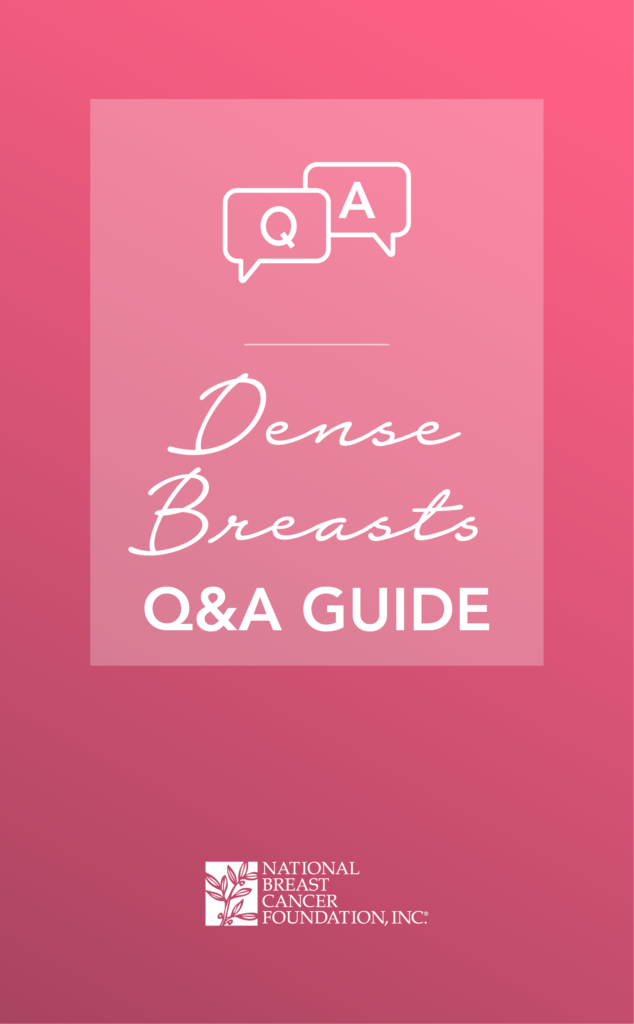 ---