Stage 4 (IV) Breast Cancer
What Does It Mean To Have Stage 4 Breast Cancer?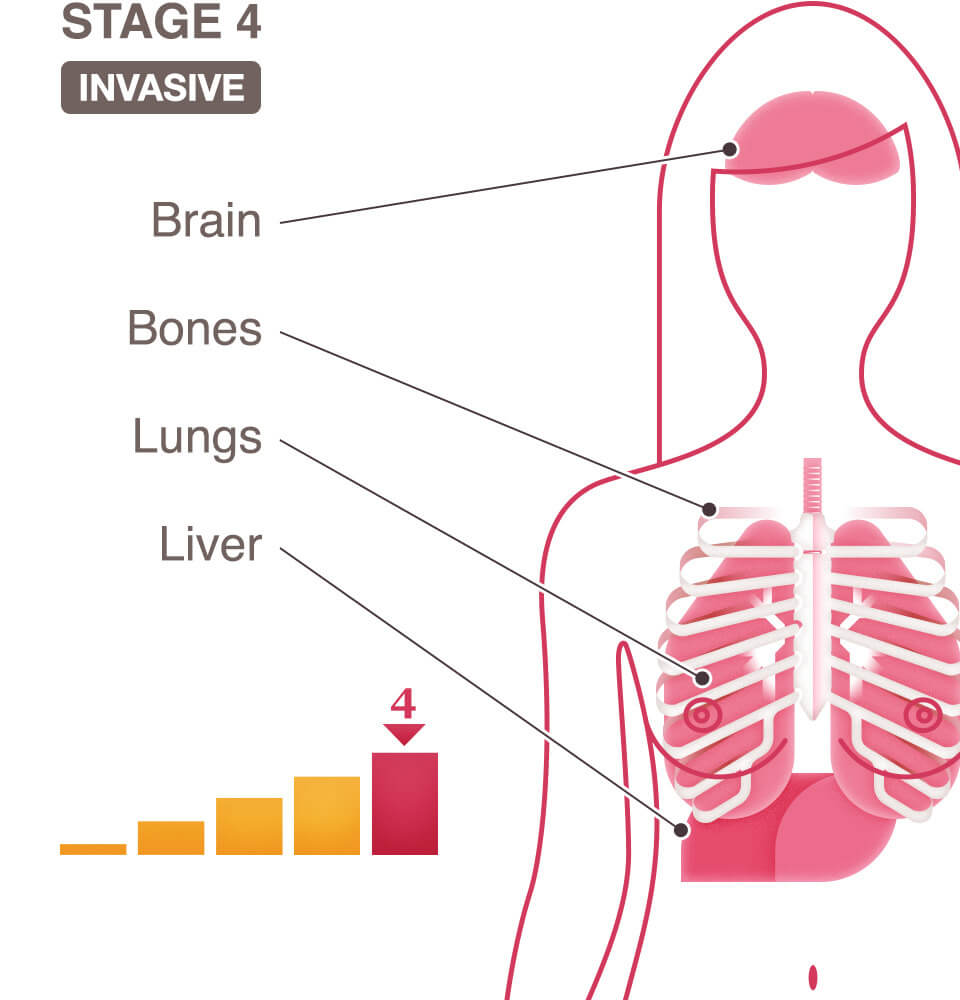 Stage 4 breast cancer means that the cancer has spread to other areas of the body, such as the brain, bones, lung and liver. Stage 4 breast cancer is also known as metastatic breast cancer.
Although Stage 4 breast cancer is not curable, it is usually treatable and current advances in research and medical technology mean that more and more women are living longer by managing the disease as a chronic illness with a focus on quality of life as a primary goal. With excellent care and support, as well as personal motivation, Stage 4 breast cancer may respond to a number of treatment options that can extend your life for several years.
---
What Should A Person With Stage 4 Breast Cancer Expect From Treatment?
Treatment options vary widely depending on where you live, your access to specialists and sub-specialists, and your willingness to try therapies that are still in the experimental phase.
Seek out oncology specialists who specialize in Stage 4 breast cancer. Discuss with your treatment team what clinical trials may be available for your clinical situation.
During this time, be sure to surround yourself with a support system of friends and family.  
Medically reviewed June 2023
---