10 Prompts to Mindfulness
Strengthen Your Mind-Body Connection
You are NOT your thoughts.
This can be difficult to remember when you get frustrated or overwhelmed, but it is an important distinction to make. Whether you are a cancer patient, survivor, caregiver, loved one, or simply looking to strengthen your mind-body connection, practicing mindfulness can help you center your thoughts and bring you back to contentment.
Thanks to the beauty of mindfulness, you can reinvigorate your thoughts and beliefs about who you are and what you are capable of.
What is mindfulness?
Mindfulness is being fully present in the moment, and aware of your thoughts, feelings, and environment in a nurturing way. It involves accepting your feelings and thoughts without judgment and focusing on the present moment, rather than the past or future.
There is a powerful connection between mental health and physical health—a true mind and body connection—and a strong mindset can make a tremendous difference during life's challenges.
---
In our free guide, 10 Prompts to Mindfulness, you'll receive:
Information on self-limiting beliefs and how to overcome them
Encouraging affirmations for everyday use
Short prompts that incorporate gratitude, reflection, compassion, self-love, and more
Tips on beginning a meditation or guided breathing practice to support your mental, emotional, and physical health
Welcome in gratitude and release self-limiting beliefs with simple and effective tips for mindfulness anytime you need a boost.
Here's a sneak peek of what's inside the free guide: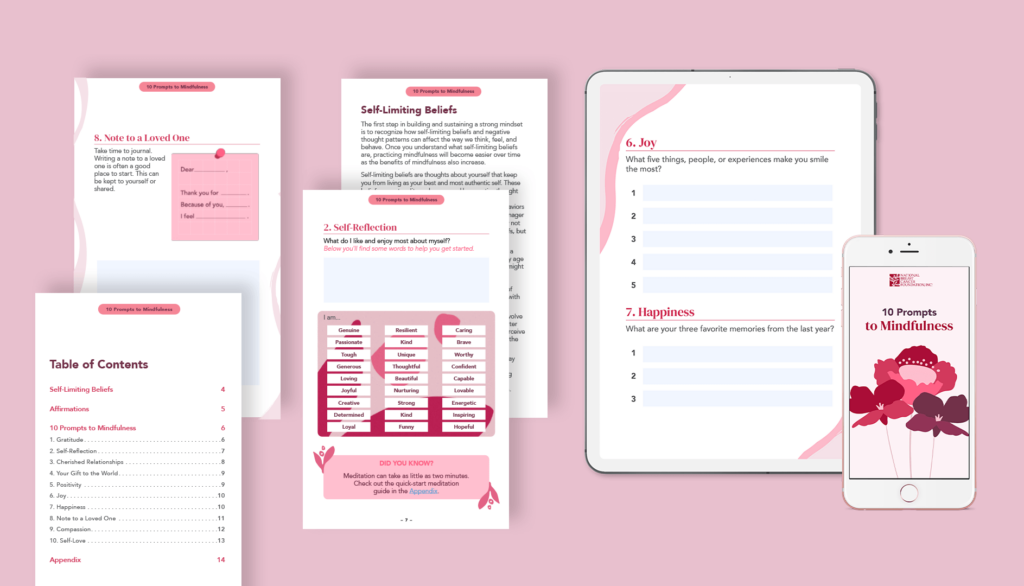 ---
Where can we send your free guide?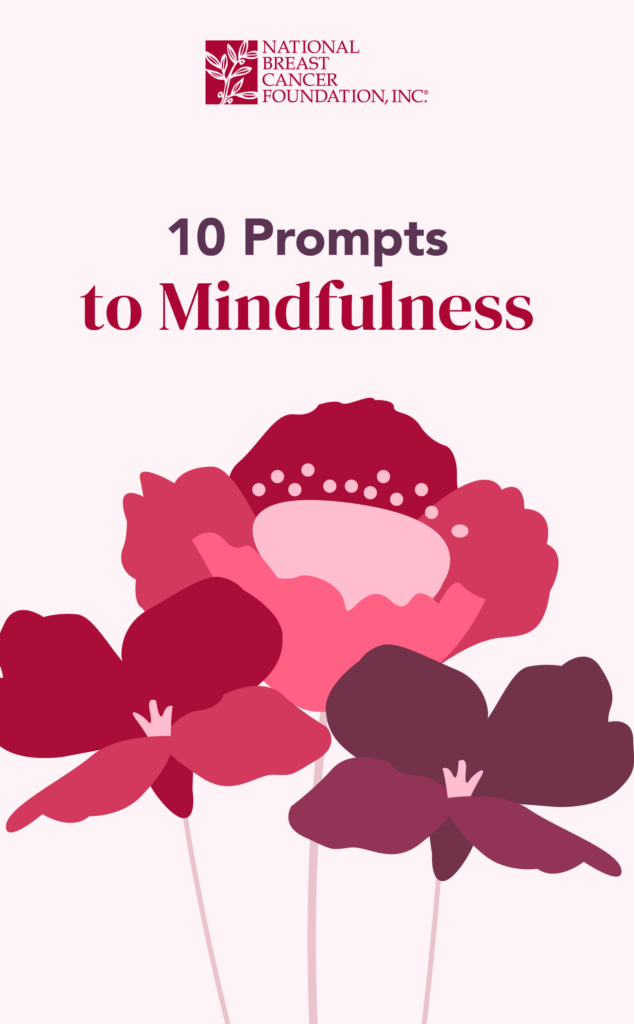 ---
The concepts in this guide are non-medical in nature and are intended for supplementary purposes only. Practicing mindfulness should not take the place of recommendations from your medical care team. If
If you are experiencing a mental health challenge or crisis, please seek immediate help from a doctor or mental health professional, or call 988.
---