What celebrities have or have had breast cancer?
One in eight women will develop breast cancer at some point in her life. This statistic affects all women equally. You may have a one in eight chance of developing breast cancer, but so does your doctor…and your hairdresser…and the big-name actress in your favorite movie. Rich or poor, famous or unknown, the disease treats everyone the same.
---
Just Like Us: Celebrities Speak Up About Breast Cancer
Of course, when celebrities are diagnosed with breast cancer, their cases receive more attention than most. However, even that publicity helps remind us that we're really not all that different. Famous or not, upon receiving a breast cancer diagnosis, we all face the same struggles, the same emotions, and the same need for support.
Fame does give celebrities with breast cancer a bigger platform to speak up about the disease. Here are a few examples of famous people who have joined the effort and are helping spread awareness about breast cancer risks and the importance of early detection.
---
---
Joan Lunden
"Early detection is so crucial, I consider myself fortunate that I found this in the early stages and the prognosis is so promising." – Joan Lunden
Joan Lunden is an accomplished author, journalist, television host, and a mother of seven.
Since 2014, she is also a breast cancer survivor.
Joan announced her diagnosis on ABC's Good Morning America, a show she co-hosted for almost two decades. She's spoken at length about her diagnosis and treatment in the media, on her blog, and through a book titled Had I Known. She's also started ALIVE, a streaming video channel all about surviving breast cancer.
"I found this breast cancer community to be such an amazing, powerful, compassionate alliance." – Joan Lunden
---
Sheryl Crow
"Someone like me shouldn't be diagnosed with breast cancer, that's what was going through my mind. I wasn't thinking about a diagnosis. I was just doing what I was supposed to do, which was staying on top of my mammograms. It was a shock." – Sheryl Crow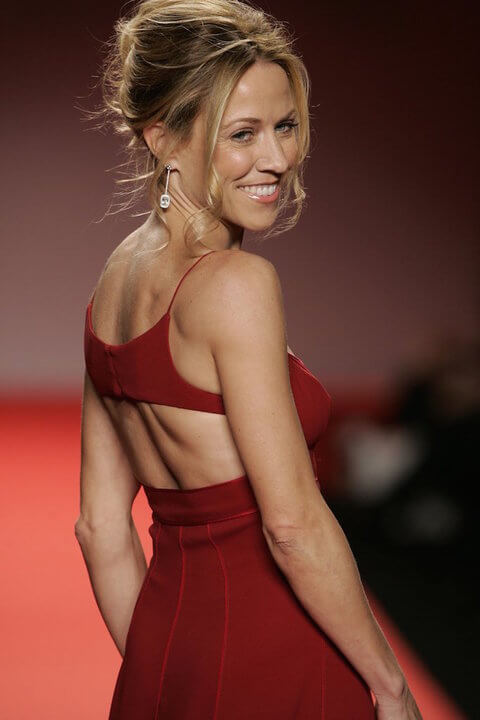 Rock star and nine-time Grammy Award-winner Sheryl Crow was diagnosed at age 44 with ductal carcinoma in situ (DCIS), a non-invasive form of breast cancer. It was discovered at an early stage through an annual mammogram, and after a lumpectomy and seven weeks of radiation therapy, she was declared cancer-free.
Sheryl did not have a family history of the disease or any significant risk factors, which is not unusual. 60-70% of people with breast cancer have no known pre-existing risk factors. This is why it is important it is for everyone to have an early detection plan, regardless of family history.
"I am a walking advertisement for early detection." – Sheryl Crow
---
Christina Applegate
"I am a 36-year-old person with breast cancer, and not many people know that that happens to women my age or women in their 20s. This is my opportunity now to go out and fight as hard as I can for early detection." – Christina Applegate
Christina Applegate found fame at an early age, starring as a teenager on the sitcom Married… with Children, and going on to act in everything from Broadway musicals to Anchorman movies.
She also became a breast cancer survivor in 2008 at the young age of 36.
Christina always knew she was at risk for developing breast cancer. Her mother, Nancy Priddy, was also diagnosed with breast cancer while in her thirties, and then again in her fifties. Because of that family history, Christina made the wise choice to follow an early detection plan that included more frequent screenings starting at age 30. The cancer was therefore detected in an early stage, when it is easier to treat.
However, her mother's history and her own early-onset breast cancer led her to also undergo genetic testing for BRCA mutations. She tested positive for a BRCA1 gene mutation, meaning that, like her mother, she had a high probability of developing breast cancer again.
So, despite the cancer only being in one breast, Christina opted for a double mastectomy. Her knowledge of the BRCA gene mutation and the risks involved allowed her to make an educated decision, choosing a proactive treatment that significantly reduces the possibility of the breast cancer spreading or coming back.
According to Christina, an important part of her treatment and recovery was being able to receive support and advice from other breast cancer survivors—people she didn't even know before her diagnosis.
"When you get diagnosed with cancer, there's such a sense of loneliness, but we need to know as people going through this is that you're not alone". – Christina Applegate
---
Robin Roberts
"I can't stress enough how important it is to get screened and checked for all cancers — and to do self breast-exams." – Robin Roberts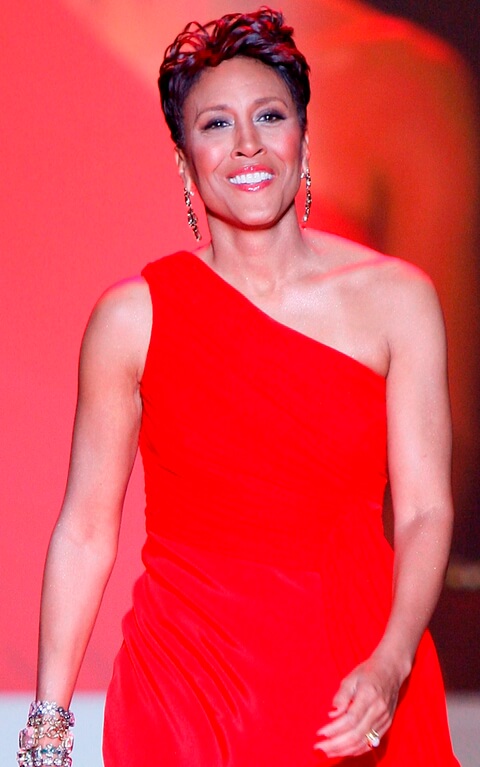 Robin Roberts, another co-anchor of Good Morning America, discovered a lump during a breast self-exam in 2007. An ultrasound and biopsy confirmed that it was breast cancer—the more aggressive triple-negative kind. Treatment included a lumpectomy, chemotherapy, and radiation therapy.
Her mother encouraged her to "Make your mess your message." Robin has been public about her cancer struggles, even winning awards for her courage in raising awareness. She's a vocal proponent for regular breast self-exams, which is how 40% of all breast cancer cases are detected.
"I found my lump in a self-exam! Because I was familiar with my body and the lumps, I knew this one felt different. It was in a different place on my breast, and it was hard. If I hadn't been doing self-exams, I wouldn't have known that." – Robin Roberts
---
Hoda Kotb
"Cancer survivors are blessed with two lives. There is your life before cancer, and your life after. I am here to tell you your second life is going to be so much better than the first." – Hoda Kotb
Dateline NBC correspondent and Today show co-host Hoda Kotb was diagnosed with breast cancer in 2007, at age 43.
For women like Hoda, who have no family history of cancer, doctors recommend getting annual or biennial mammograms starting at age 40. However, at 43, Hoda admitted that she'd still never had a mammogram. The only reason her cancer was discovered is because her gynecologist noticed lumps in her breast during a routine checkup. Annual clinical exams are an important part of an early detection plan.
After a mastectomy and five years of hormone therapy, Hoda is cancer-free. She has said the experience made her stronger and more courageous. In fact, she attributes her job as a Today anchor to her cancer experience; surviving cancer gave her the confidence to fight for her dream job.
"I think after overcoming breast cancer, you sort of become fearless and somehow going up to your boss to talk about a possible promotion doesn't seem like such a daunting task anymore." – Hoda Kotb
---
Angelina Jolie
Note: Angeline Jolie did not have breast cancer, but underwent a preventative double mastectomy.
"I do not feel any less of a woman. I feel empowered that I made a strong choice that in no way diminishes my femininity." – Angelina Jolie
Like Christina Applegate, Angelina Jolie knew she had a significant family history of breast cancer, and chose to undergo genetic testing. Like Christina, she tested positive for a BRCA1 mutation, and had a double mastectomy while in her thirties.
However, unlike Christina, Angelina chose the double mastectomy even though she didn't have breast cancer in either breast.
The actress, producer, and director of films such as Unbroken decided to have the surgery in 2013 as a preventative measure. It reduced her risk of developing breast cancer from an estimated 87% down to approximately 5%.
Though some may consider preventative surgery extreme, it is an option for women who test positive for BRCA gene mutations and therefore have a much higher risk of developing breast cancer.
"It is not easy to make these decisions. But it is possible to take control and tackle head-on any health issue. You can seek advice, learn about the options and make choices that are right for you. Knowledge is power." – Angelina Jolie
---
When it comes to breast cancer, these celebrities are just like us. We can learn from their stories and take action in our own lives. Here are things you can do:
Wherever you are in the journey, know that you're not alone. We're here to help you now.
---