Where can I find a breast cancer support group?
You don't have to face breast cancer alone.
Having the support of others is an important part of successfully overcoming breast cancer. Studies indicate that participating in support groups, whether they are in person or online, where individuals both offer and receive help, is an effective approach in reducing the stress and anxiety that often accompanies a breast cancer diagnosis.
It's OK to ask for support, and there are many groups out there willing to provide it to you at no cost.
Below are some free resources you can use to connect with breast cancer support groups. They include both online and in person support groups, where you can talk with a group or one-on-one.
Breast Cancer Support Groups
Some support groups focus on certain life stages, while others help you process specific experiences. All of them are designed to get you the help you need so you can move forward with your life.
National Breast Cancer Foundation Support Group
NBCF hosts monthly in-person and virtual support groups that provide a secure and welcoming environment for patients and survivors to engage in beneficial conversations.
What's the group about?
NBCF organizes a monthly support group where cancer survivors are assisted by a support group facilitator to engage in open and honest communication during "caring and sharing" time. This facilitates healthy discussion and provides education to all participants.
Who's the group for?
NBCF's emotional support groups are right for any person that has somehow been involved with breast cancer, whether you are a breast cancer survivor who can provide support or whether you have recently been diagnosed with breast cancer, NBCF's group setting creates a safe space for both patients and survivors to engage in healthy dialogue.
Learn more about NBCF's support group.
---
The Cancer Support Community

The Cancer Support Community (CSC) provides a range of professionally-led support programs in more than 175 locations worldwide, that aim to help cancer patients and family members, friends, loved ones, and caregivers of cancer patients.
What are the support groups about?
These programs, including support groups, yoga classes, and educational workshops, are offered at no charge to anyone who has been impacted by a cancer diagnosis.
Who's this for?
CSC support programs cater to people of all ages and life situations, including children, teens, and families affected by cancer.
The Cancer Support Community (CSC) offers free support groups in a number of cities around the country.
If you don't live near a participating city, CSC also has online support groups led by licensed professionals.
You can also get support via their cancer support helpline.
Learn more about cancer-related support groups at cancersupportcommunity.org.
---
Stupid Cancer Support Groups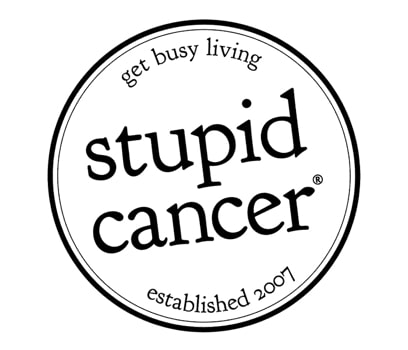 Since cancer is less common among young adults, younger cancer patients can feel even more isolated. Stupid Cancer has different types of programs to empower all adolescents and young adults impacted by cancer.
What are the support groups about?
Stupid Cancer's programs are designed to help young adults and adolescents connect with others and gain information and resources to improve their quality of life with and after cancer. Their programs include:
CancerCon: An annual conference for patients, survivors, caregivers and professionals.
Meetups: Social gatherings bringing adolescents and young adults together, offered both in person and online .
Discussion Series: Led by trained professionals, participants can engage in sustained, meaningful conversations with each other in a structured setting.
Who's this for?
Adolescent and young adult cancer patients, survivors and caregivers.
Learn more about their support groups at stupidcancer.org
---
American Cancer Society Reach to Recovery Program
The American Cancer Society offers one-on-one online support through the Reach To Recovery program. It has been helping people for more than 50 years to cope with their breast cancer experience.
What's the program about?
Newly diagnosed breast cancer patients are paired with breast cancer survivor volunteers. The support groups volunteers, which are breast cancer survivors, give breast cancer patients a space to express their feelings, talk about their concerns and ask questions to someone that has gone through similar experiences.
How does the program work?
Patients can create an online profile on the website or the mobile app and they will be matched with a volunteer who has experienced a similar type of breast cancer, stage and treatment.
Patients can also choose how to connect, whether it's online through a chat, via phone or messages.
Who's this program for?
Patients coping with breast cancer, as early as the initial breast cancer diagnosis and for as long as breast cancer remains a personal concern to them.
Learn more at the Reach To Recovery website.
---
American Cancer Society Cancer Survivors Network

The Cancer Survivors Network is a peer support community for people impacted by cancer that are looking for a safe place to connect with others who share similar interests and experiences.
What's the support group about?
This network offers cancer-specific online support groups via discussion boards and a chat room where you can talk with other cancer survivors.
Who's this support group for?
Cancer patients, cancer survivors, caregivers, families and friends.
To access the network, register online at csn.cancer.org.
---
GriefShare Support Groups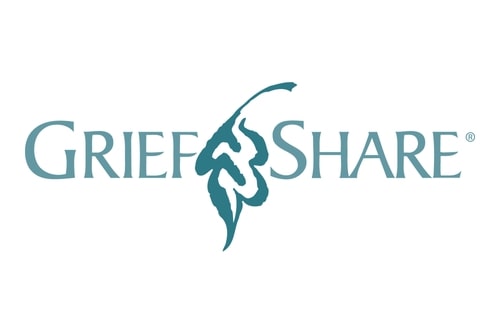 GriefShare is a grief recovery support group where you can find help and healing for the hurt of losing a loved one.
What's the support group about?
GriefShare is a support group for people who have experienced the loss of a loved one, they offer seminars and support groups led by people who understand what it feels like to lose a loved one.
How does the support group work?
GriefShare groups meet on a weekly basis. The group sessions help you face the challenges and move toward rebuilding your life.
Each GriefShare session has three elements:
Video seminar with experts
Support group discussion with a specific focus
Personal study and reflection
Group members also receive encouraging daily email messages for a year. The short messages inspire and provide practical information for those grieving the loss of a loved one.
Who's the support group for?
GriefShare is for people who are grieving the death of a family member or friend.
There are thousands of local groups worldwide.
Find a GriefShare support group near you at griefshare.org.
---
METAvivor

METAvivor focuses on supporting women and men who are battling Stage 4 breast cancer or metastatic breast cancer.
What's the support group about?
METAvivor offers Peer-To-Peer Support Groups that enable patients with metastatic breast cancer to share advice, encouragement and challenges they face.
Members can also share information about treatment centers, explore local resources, and connect with others who are on similar journeys.
How does the support group work?
METAvivor's peer-led support program meetings are carried out in community spaces rather than medical facilities.
The sessions are unstructured, enabling everyone to share their thoughts on a wide range of topics freely.
Who's the support group for?
METAvivor's support group is exclusively for metastatic breast cancer patients who serve both as members and leaders.
Find a METAvivor Peer-to-Peer support group at metavivor.org.
---
Most breast centers have their own breast cancer support groups that meet monthly.
Ask your patient navigator for additional support resources.
Medically reviewed June 2023
---