Healthy Recipes for Cancer Patients eBook
Cookbook with 10 easy, nutritious recipes
Eating well can support your overall health and wellness, no matter where you are in your cancer journey. Fiber, protein, vitamins, and minerals all contribute to a healthy diet, which can help fuel your recovery, boost your energy levels, and optimize your health.
Our new Healthy Recipes for Cancer Patients eBook is a free resource that delivers good nutrition and great taste in each recipe. Even better, all of these recipes can be enjoyed by the entire family.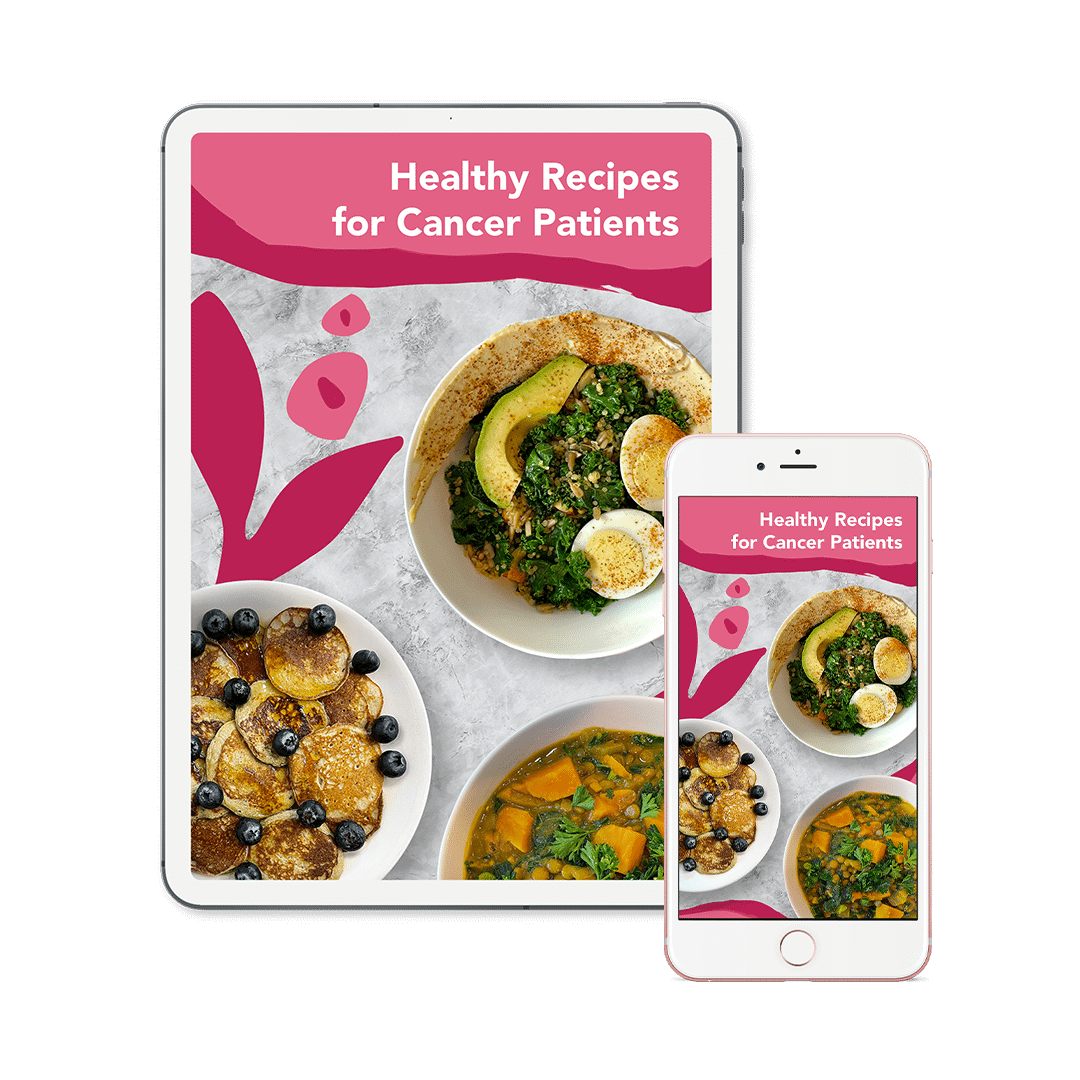 ---
The eBook includes:
10 healthy recipes from breakfast through dinner—plus healthy snack ideas
Tips for food safety
Simple options that make healthy cooking and nutrition more accessible
Pro tips from registered dietitian Annie Cavalier, MS, RDN, LD
---
About the Author
Annie Cavalier is a clinical registered dietitian who works at one of the largest hospitals in Dallas. She attended the University of Texas at Austin for her bachelor's degree in nutrition and dietetics and received her master's degree in nutrition from Texas Woman's University. Annie's interest in nutrition was sparked when she was 12 years old, and her mother was diagnosed with breast cancer. With the help of a friend who is a chef, Annie's family learned how to prepare healthy, delicious food that her mother was able to eat during treatment. Noticing how much of an impact food and nutrition had on overall health and well-being, Annie set out to learn more about the science behind food and its relationship to health.
Annie runs her own nutrition and lifestyle website, My Healthful Life, which she plans to grow into a private practice. In addition to writing articles for her own website, Annie has also written for the University of Texas Department of Kinesiology's Fitness Institute of Texas, Southern Dallas Magazine, and more. This is her second publication with the National Breast Cancer Foundation.
---
Where can we send your free eBook?
---