Breast Cancer Recurrence eBook
Get Candid Information About Breast Cancer Recurrence
NBCF conducted a survey of breast cancer survivors and discovered that the #1 topic of interest for these women is risk of recurrence.
Breast cancer is a heavy topic, and the idea that cancer can come back can be daunting. That's why we partnered with Lillie D. Shockney, former Director of the Johns Hopkins Breast Center, nurse, and two-time breast cancer survivor, to create this Recurrence eBook. Lillie has written 15 books and over 200 articles about cancer.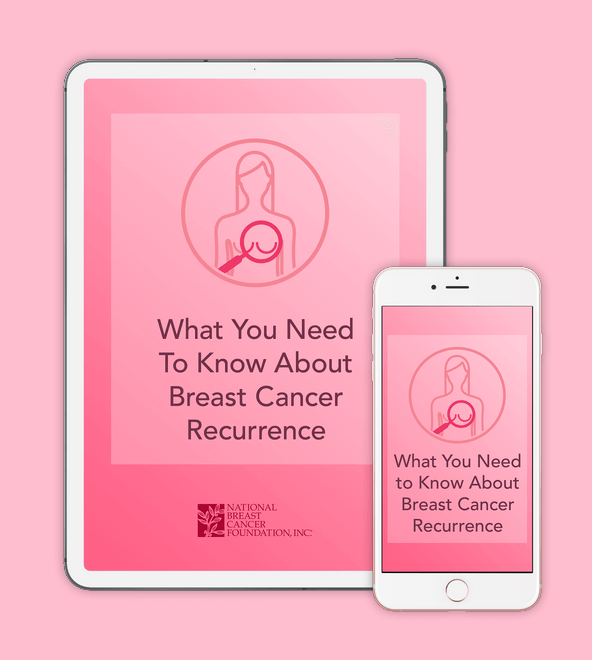 Lillie comes at the subject from every angle—expert, medical provider, and patient. Her input is invaluable and easy to read, and every breast cancer patient can benefit from her knowledge. Since not everyone will have the fortune to meet Lillie in person, we wanted to provide her candid advice the best way we could.
---
Topics include:
What is Recurrence?
Follow-Up Care
Side Effects vs. Symptoms
Hormonal Therapy
Coping with Fear of Recurrence
Risk of Metastatic Recurrence
Outcomes with Recurrence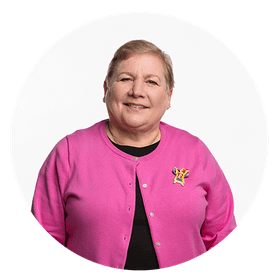 ---
Tell us where we can send your free copy of the Recurrence Guide: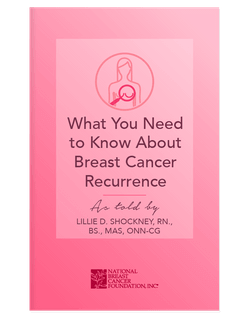 ---